REGISTRATION FOR THE 2023-24 SCHOOL YEAR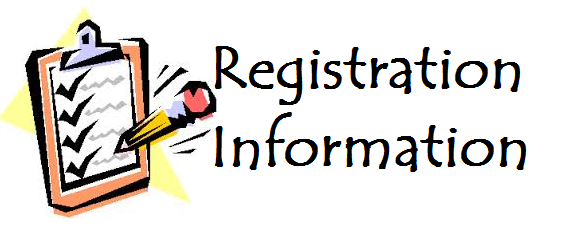 NEW STUDENT REGISTRATION
​Roberta MacAdams is a closed boundary school. As outlined in Division regulations, the only new students accepted to our school during pre-enrolment are:
Resident students who live within the attendance area.

Siblings of current students who will be returning to the school the following year.
If the student you are registering or pre-enrolling meets one of these criteria for the 2022-2023 school year, please register them online (new students).

Following the close of pre-enrolment at 4 pm on April 14, 2023, the school will only accept resident students who have newly moved into the attendance area or resident students eligible for Kindergarten.
Children eligible for kindergarten who live in our attendance area and are a resident of Edmonton Public Schools are welcome to register provided you have not previously registered in another school. Please note that Roberta MacAdams School has closed boundaries in all classes. Due to high demand for space, only resident students from within the attendance area and siblings of current students who will be returning to the school the following year will be accommodated. Our attendance area boundaries include Cavanagh, Cashman, MacEwan, Southbrook/Blackmud Creek, Richford and Blackburne.
We are still accepting registrations for these grade levels during the current school year if you are a resident of Edmonton Public Schools and have newly moved into our attendance area after April 15, 2022. A resident student of Edmonton Public Schools has at least one parent or legal guardian that is non-Roman Catholic and who resides within the City of Edmonton. Non-resident students may only enrol in another Division school with space remaining in planned classes.
If your child is new to Edmonton Public Schools, you can register for school online. Visit the Division website to learn how to register for school.
If you have questions about registration, please email us at robertamacadams@epsb.ca.
HOW TO REGISTER
Kindergarten registrations
Kindergarten registration opens across the Division on February 1, 2023. Families registering for Kindergarten will need to access our online registration form for the 2023-24 school year. Learn more about Kindergarten registration on epsb.ca.
Kindergarten registrations are NOT based on a first-come, first-served basis. Schools can only assign children to classes after pre-enrolment closes on April 14th.
When assigning students, the principal is responsible for organizing classes to meet the needs of all students within the school.
If your child has special education needs and requires specialized supports and services, please contact Karen Keats Whelan, Principal, at

Karen.KeatsWhelan@epsb.ca.
Kindergarten age
Children who are five years old on or before December 31, 2023 may register in Kindergarten for the 2023-24 school year. The Alberta government changed the entry age for students registering in Kindergarten, beginning in 2020-21.
Use our online calculator to find out when a child can start Kindergarten.
CONFIRMING REGISTRATION SUBMISSION
Once you have submitted your completed student registration form and 4 required supporting documents to confirm your address, we will review all of the documents. Submitting the student registration form and supporting documents is not confirmation of enrolment. We will contact you by phone or email to confirm your enrolment. We will also contact you if we need clarification about any of the documents you submit.